POST asli oleh Amir Fauzi (Dikirim: 3rd April 2009, 16:45); Makasih buat PINTURICCHIO buat backupannya
Setelah tertunda cukup lama dikarenakan SX1 nya berulah minta diketemukan dengan peternak SX1 di Jombang....dengan kerendahan hati..saya coba membuat sesuatu walau jauh dari sempurna...sampai saat ini sich blum ketemu bugs nya...
...buat X'Piers skalian....
SX1 XP Edition
Basic Firmware : SX1_International-uk-de-it_15_0001
Tools : DCA-540 Cable Data
Software :
Apatcher
Download :
SX1_XP_Edition
===========================================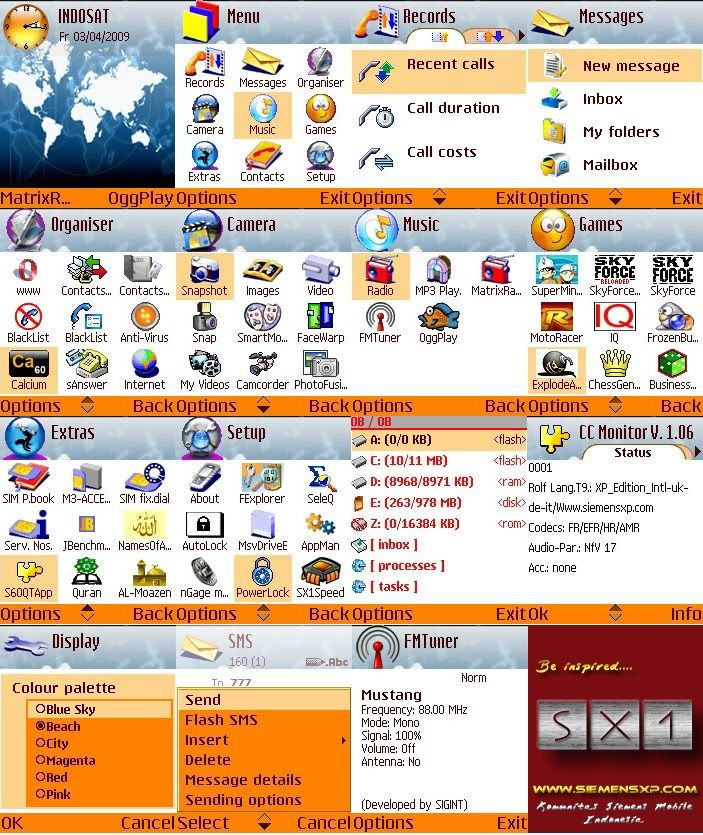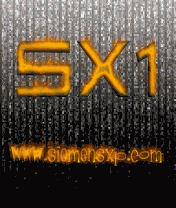 List Of Patch :
> 6 Pallete
> New startup
> New Screensaver
> eidpic.mbm > E
> Install path change to disk E
> Increase navigation speed while using joystick
> Remove Horizontal line
> Remove vertical lines around background image
> Change backgroundimage.mbm to disk E
> Increase MMC Speed to 24 Mghz
> Skip date time setup after format
> SX1 SDRAM n FLASH latency patch v1.0
> Slowdown LCD controller
> Move eikctl.rsc do E:\System\Data\
> Patch to change path for splashscreen.mbm file to E
> Patch to change path for menu_folders.mbm file to E
> Avkon.mbm&AvkonEx.mbm path change to disk E
> patch to change location logs.mbm and photoalbum.mbm files from z: \ system \ data to e : \ system \ data \
> Logs.mbm to E
> Muiu.mbm to E
> Remove Question before activating HandsFree mode
> Remove KeyLock Message
> Remove Install Messages
> Increase Infrared Timeout
> Allows to run some MIDP 2.0 applications
> Patch Increase drive C up to 12 MB
> Increase Inactivity Light Timeout
> Increase Voice Memo Duration 1.0 - max. 20min
> MMS bigger than 100Kb 1.1
> Decrease jpeg compression in camera
> Disable clear logs after SIM change
> Video Recorder 3.42 Minutes
> N-Gage mode 2 - Disable shadowing some files for free some 10.5 Mb RAM
> SX1 overclock patch v2.4
> Enable Filemanagr to open disk A, disk D and disk Z
> Flash SMS patch v.2
Patch ini memberi keleluasaan kepada pengguna apabila ingin mengganti menufolder,signal & baterei signal...jadi sebelum memulai patch ini pastikan copy file ke memory card seperti yang ada dipetunjuk.
Dan yang paling penting karena dipatch ini ada patch increase drive C..jadi gunakan
Flashsize
terlebih dahulu; bisa dicopy ke memory card ;
apabila ada kalimat "flash is 24mb" maka JANGAN COBA-COBA MENERAPKAN PATCH INI
, pastikan kondisi baterei full, jangan sampai hang komputernya, dan yang paling penting adalah berdo'a....
Selamat Mencoba !!!